Enrollment in this course is by invitation only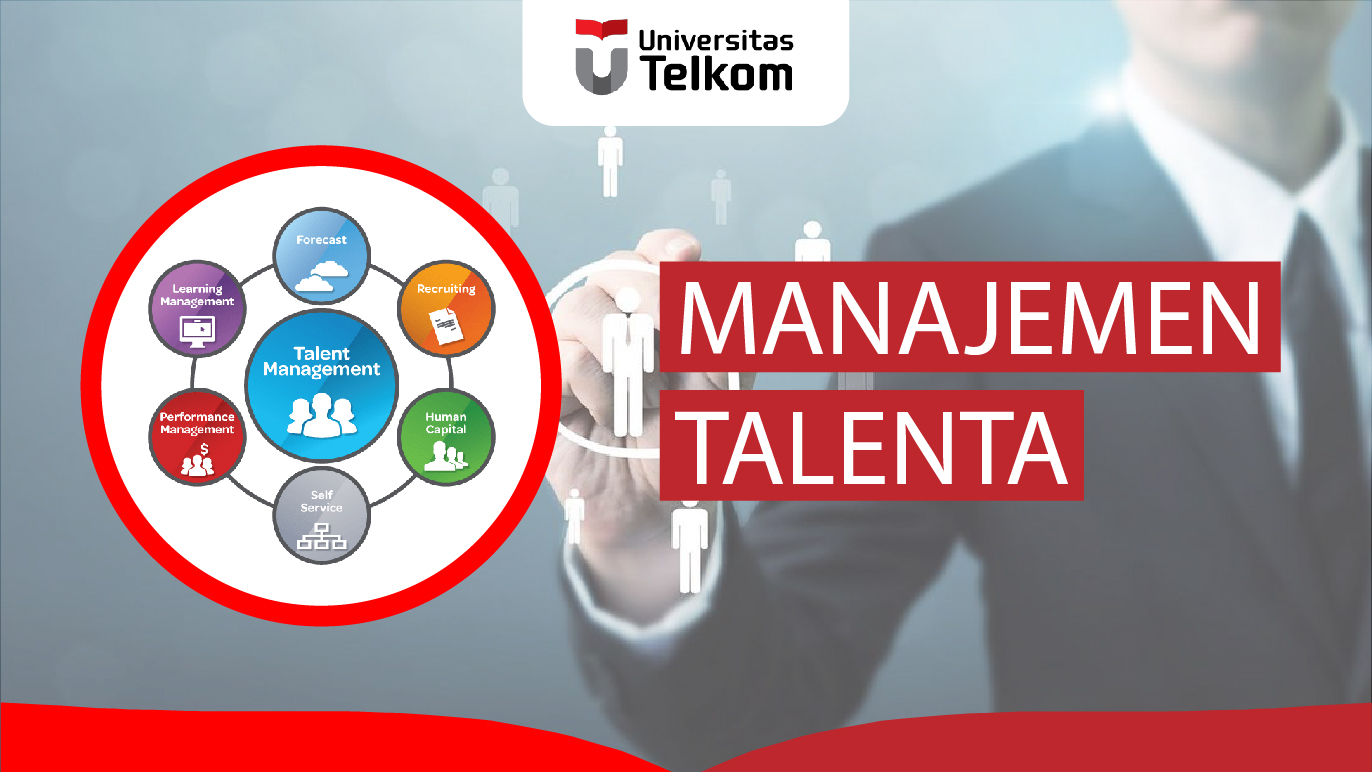 Deskripsi Mata Kuliah
Mata Kuliah Manajemen Talenta (BM64H4) di Program Studi Manajemen Bisnis Telekomunikasi dan Informatika Fakultas Ekonomi dan Bisnis masuk pada semester 7 Kurikulum 2016 dan merupakan salah satu mata kuliah pilihan untuk konsentrasi SDM. Mata kuliah ini merupakan salah satu mata kuliah yang memberikan ciri khas agar mahasiswa dan lulusan memiliki pegetahuan dan kemampuan dalam mengelola orang - orang terbaik (talenta) di organisasi.
Bobot sks : 3
Capaian Pembelajaran
Mata kuliah ini akan mengajarkan terkait konsep dan proses pengelolaan talenta di organisasi untuk mencapai keunggulan organisasi yang terdiri dari tiga komponen utama yaitu bagaimana cara memperoleh, mengembangkan dan mempertahankan talenta di organisasi.
Jumlah SKS : 3
Dosen Pengampu
Ratri Wahyuningtyas
The author was born in Semarang on November 19, 1981. The author has completed the bachelor degree at the University of Diponegoro, master program in the College of Business Management Bandung and Doctoral Program at Padjajaran University Indonesia. Besides his profession as a lecturer and researcher at the Faculty of Economics and Business, Telkom University Bandung with the specialization of human resource management and talent management. The author is also involved in management consulting for several companies such as PT. Telekomunikasi Indonesia Tbk, PT. Telekomunikasi Seluler Tbk, PT. Assessment Center Indonesia, and other companies in Indonesia. The author is already certified as Talent Management Professional, Human Resource Supervisor and Risk Management Professional.
Kontak Pengajar :
Frequently Asked Questions
What web browser should I use?
The Open edX platform works best with current versions of Chrome, Edge, Firefox, Internet Explorer, or Safari.
See our list of supported browsers for the most up-to-date information.